If you are out and about today and happy to find the rational side of my brain, I would really appreciated it being returned to me ASAP!
I went for what was supposed to be my last short and easy run pre-Goofy with my friend Lynne this morning. A front is coming through which often throws my asthma and allergies out of whack, or that's the excuse I thought of later. I woke up this morning sluggish. This feeling continued throughout the 5K run. Originally we were going to run 4 miles, and with how sluggish I was feeling....I began to panic. OMG. I didn't taper enough!
Seriously? I mean, SERIOUSLY???
After my morning shower, I was brushing my hair and Avery was going through the bathroom drawers as usual. I saw my makeup and thought - "I should put on makeup. And I should pack some to bring with me. Do I have enough makeup?"
Seriously???? For those that don't know...I wear makeup MAYBE once a year. I usually only have to buy new makeup because the old stuff is starting to smell funny. In fact, I didn't even wear makeup for my husband's fancy work Christmas party this year, and that's the one time that I usually do wear it.
Then. I decided to blow dry my hair straight. And, while doing that, I thought, I should buy a new hairdryer. I loved that one I had back in college that was a brush and a hairdryer all in one. When I go to the store for my last minute trip items, I should look for it.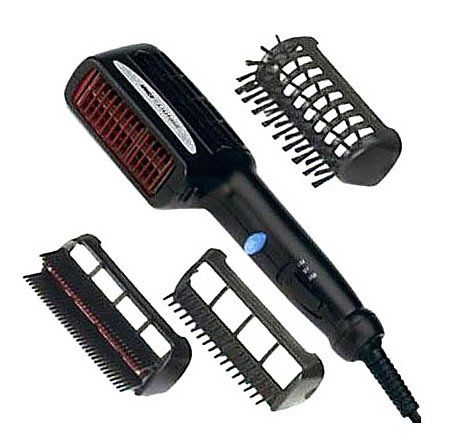 An older version of this sweet machinery.
Seriously??? I blow dry my hair MAYBE once a month these days. More often than I wear makeup, but still, I normally am way too lazy to go to that much effort. I know, by now, you're all thinking - wow, you're husband is a lucky man. LOL
I don't think I've had this many completely irrational (but seemed rational for a split second) thoughts since I was pregnant with Avery. And no, SARAH, I'm not pregnant.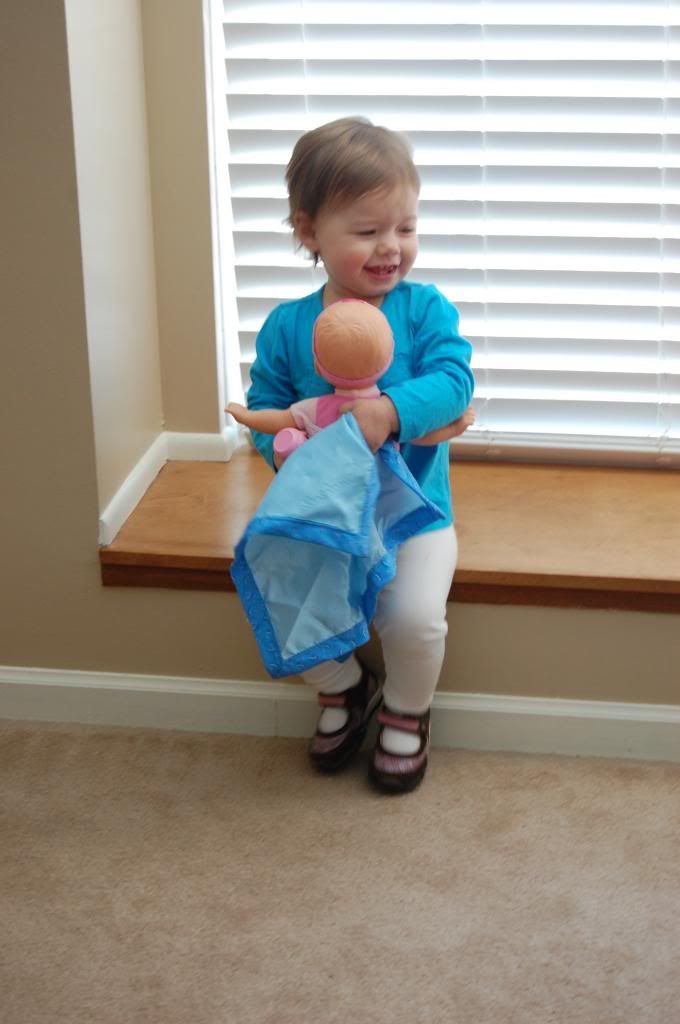 Don't worry Mommy, I'll help take care of any new babies.
I'm already using a full sized suitcase for this 5 day trip, and for a moment wondered if I was using a BIG enough suitcase.
Someone, please take my keys. I am not sane enough to drive.
Oh, and
runner tracking
is now up at Disney, for those interested.
When was the last time YOU lost your mind?